Katherine & Joel are originally from NY and have only been living in Miami for the past 2 years. We feel so lucky to have met them and been chosen to help them on their intimate wedding. Everyone of our meetings we felt so comfortable with each other.. we all were able to kick up our feet, work and laugh all at the same time! Joel is quite the character!! He has a sarcastic side and always cracks jokes, fortunatley for us and all kidding aside he is truly a nice and genuine person. Kat is an outspoken, say is how it is "True New Yorker" but we love her and her quirky self also! When you see them together there is no doubt they are made for each other. They are so supportive and loving of eachother, this marriage we know will last forever!

As you can imagine the wedding of these two love birds was quite the event! Mostly everyone invited was either from NY, NJ or Olrando. Their wedding was inimate but filled with so much love. Kat & Joel had their heart set on a Latin tropical wedding. She being Puerto Rican and him from Colombia they wanted to incorporate their latin flare in their decor, food and of course music. The decor was perfect! Arreca palm leaves were used to make the large centerpieces and monastera leaves as chargers. The long family tables we used orange, purple and pink orchids for a touch of color. Cigars for the men and Fans for the women completed the extra touches.
Our favorite part of the wedding had to be watching Joel cry when Kat walked down the aisle! hahah j/k. (this was just for you Joel) Our favorite part was watching the family all come together and have such a great time. Especially when their little God daughter was singing the Jay Z & Alicia Keys New York song... she was adorable.
Vendor credits: Ceremony & Reception Venue: Miami Beach Botanical Gardens Photography: Ivan Apfel Photography, Florist/Decor/Lighting: Events On A Budget,

Kat & Joel: What a fun time we had working with the two of you! Wishing you all the love & success in your future move back to NY. Will miss you guys but know we will always keep in touch!!! xoxoxoxo God Bless your marriage!

"We wanted to say Thank you for making our wedding day truly special. It has been an immense pleasure. We are so happy to have found Events On a Budget & know our day woudn't be as wonderful without your help. With our Love, Kat & Joel"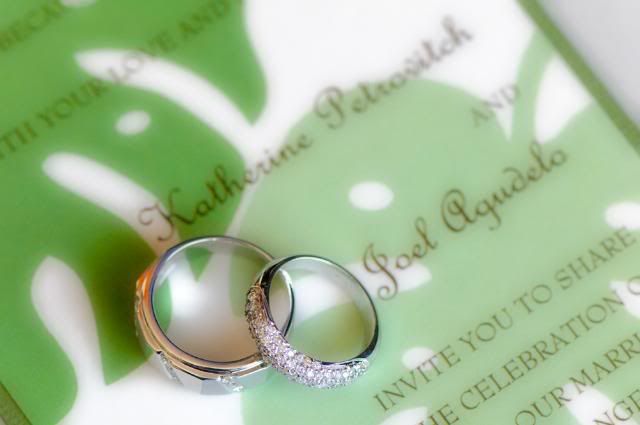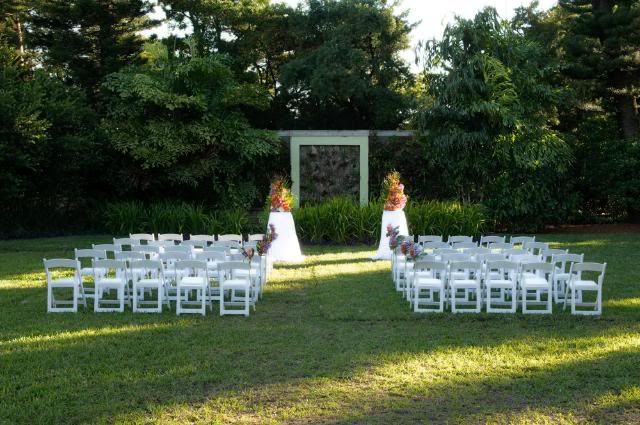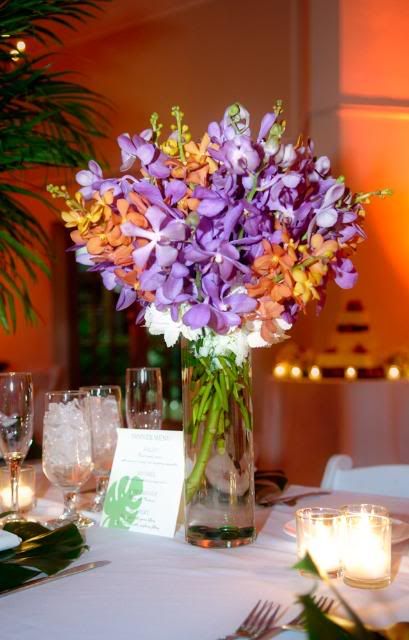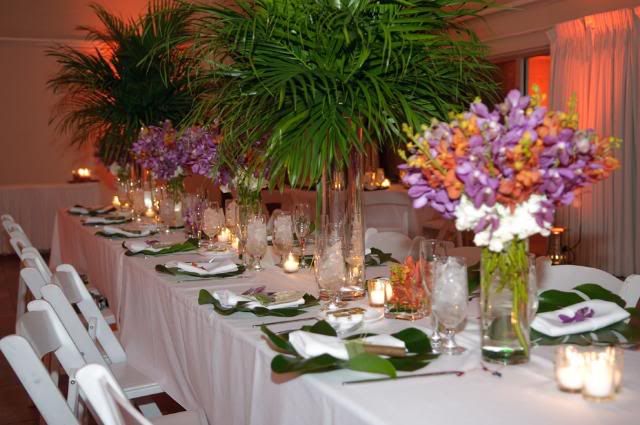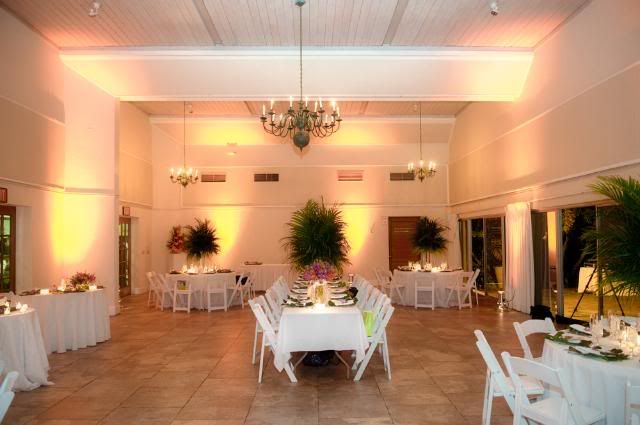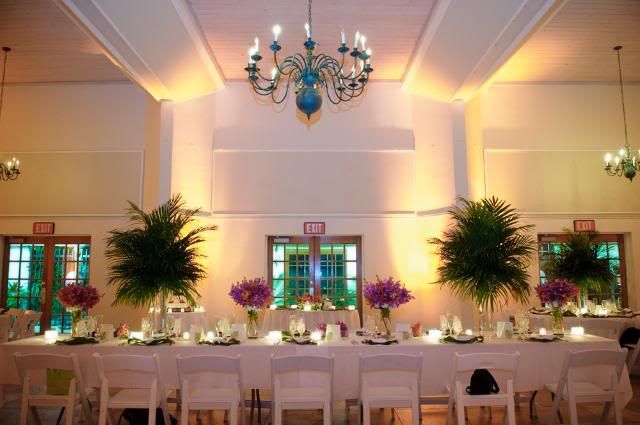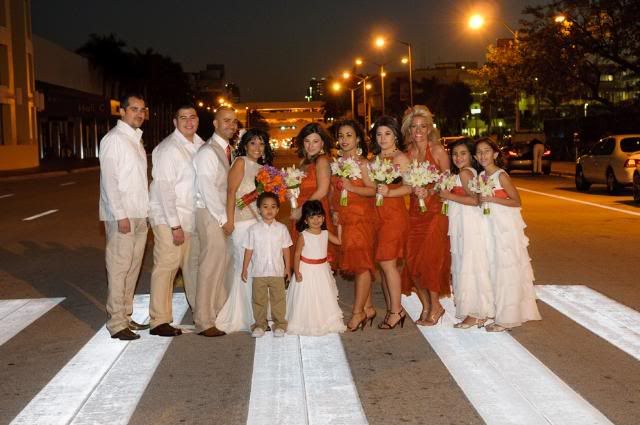 LOVE THIS PIC!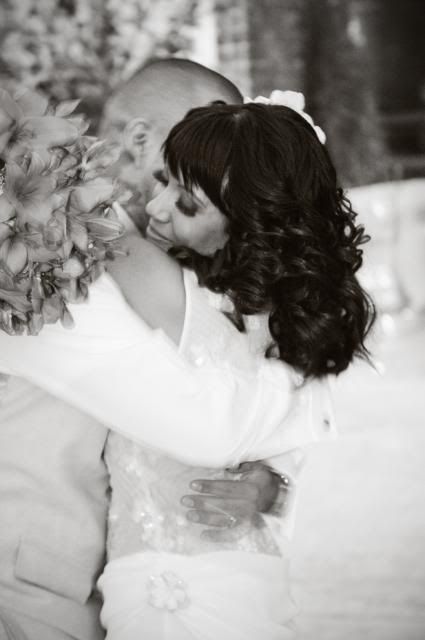 BEAUTIFUL!